Description
Our recyclable sachets of bath melt sprinkles are ideal for the bath melt addict!
Highly scented and vibrant each sachet contains a single bath shot.
Unlike most bath melts our sprinkles won't leave a huge oil slick in the bath, but we do recommend rinsing thoroughly to avoid any oil or colour drying to the sides of your bath.
They will leave minimal oil droplets floating on the water and the rich cocoa butter bath will leave your skin soft and smooth.
Our bath melts are 100% vegan friendly, palm, nut and gluten free!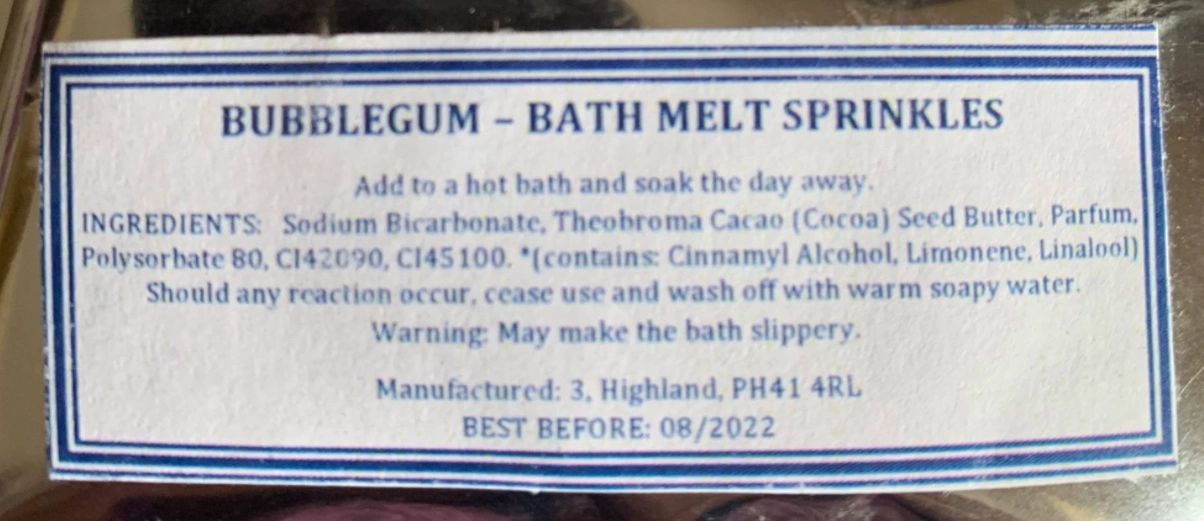 Reviews