A Close Shave - Men's Shaving Soap
Description
"A close shave Isn't always a bad thing"!
The design is fantastic with the Lonesome cowboy contemplating his "Close Shave" 140g

Indeed its not, and that is exactly what you will get, Our shaving soaps contain Bentonite clay which has many properties, it can detoxify the skin, also it creates a perfect barrier between skin and the razor helping the razor glide more successfully over skin for that closer than close shave.
Available in six varieties: Main Man (smells like "Boss" by Hugo Boss), Deadly Weapon (smells like Liz Claiborne Spark for Men) Black Ops (smells like Armani code by Armani), Amber & Sweet Orange, Clean Sheets and Sandalwood & Black Pepper.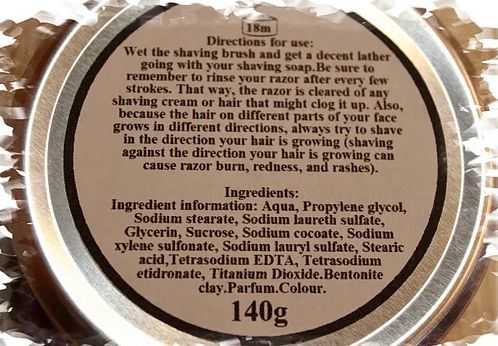 Reviews