The Great Bath Bomb Debate – Sink or Float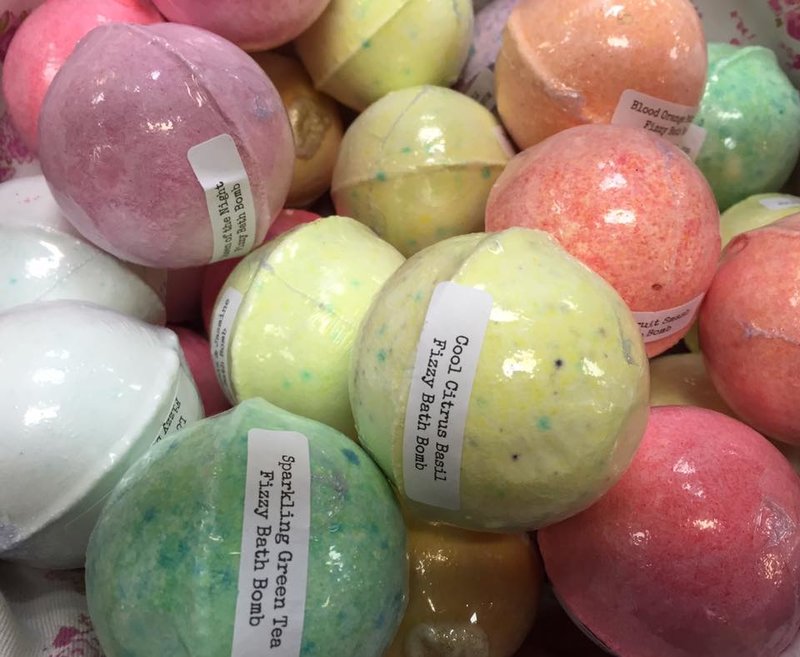 Looking through online notice boards and bath bomb groups. It seems one of the main goals and achievements a lot of bath bomb makers have is whether a bath bomb floats or sinks.
To be really honest I have never really given it any consideration. It would be one of the last things I would look for personally when selecting my bath time treat. I am much more concerned with what the bomb contains, it's fragrance and it's skin loving abilities, not whether it can bob to the top of the bath tub.
Every professional bath bomb maker has their own finely tweaked recipe which makes for their own perfect bath bomb version. These are perfected over the years and are in most cases a closely guarded secret. Bath bombs are about expressing the makers individual take on the classic bomb and turning it into their own personal, fragrant work of art. Fragrances are meticulously blended together to give the bather an aromatic experience they will adore. Luxury is a bath tub filled with natural, soothing, delightful ingredients that give you a heightened sense of bathing pleasure.
Appearance is one of the main reason people buy bath time products, but in my humble opinion its more about the colour and aroma than buoyancy. My number one reason for choosing the brands I sell is how they make your skin feel during and after your bath. Soft, dewy, fragrant skin is paramount. Products that can be used by anyone no matter how problematic their skin, is a huge bonus. My goal has always been to have 100% confidence in the products I sell.
A fizzing, floating ball is very pretty but it isn't as important as these others qualities when choosing a bath bomb.
What is your opinion......


Outdoor Events, Bath Bombs and the Great British Weather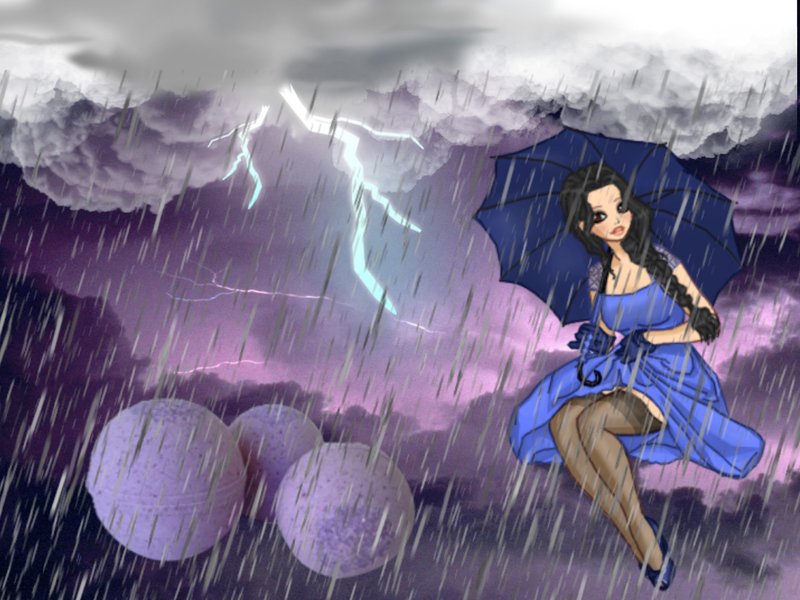 It's that time of year folks….Summer. A time for outdoor fetes, gift fairs and car boot sales. The British public love nothing better than a browse looking for hidden gems or unusual finds. Here in Wales we have many a lush green field waiting with open arms to host an event…….But there always has to be a villain and this one happens to be the Great British Summertime.
Of late we seem to get a little taster around May time, promising us weeks of scorching sun. We all become jubilant and rush out to buy new patio furniture, gas powered BBQ's, summer wardrobes etc. But that's when it bites us on the bottom. As June approaches some malevolent presence above decides we've had our fill and you guessed it….rain, rain and yet more rain…..
When our summer selling season relies on attending as many of these events as you can, Summer planning becomes as reliable as a 3 legged horse in the Grand National. All plans are on hold every event morning until you wake and see what the day ahead has planned. But as I found out today, our weather is very, very changeable.
We woke up to lovely blue skies, I checked the venue page…everything was a green light. Loaded the car with goodies, and made a start on our journey. Only to discover 100 yards down the road raindrops gently splish splashing onto the windscreen. As I was feeling very optimistic we carried on hoping it was just a small shower. Luck we believed was on our side and the rain subsided and we reached our venue with sunny skies aplenty.
This is where I have learnt my lesson in the past and we proceeded to put together our overly large gazebo. Yes it might be a tad too big but it was on special offer at Argos. I couldn't resist. After half an hour of arguments and an almighty struggle, we have one slightly askew gazebo erected and ready to shelter our bath time delights.
I felt triumphant….now for the pretty bit, displaying these gorgeous morsels of bath time loveliness to the best of my abilities.
Halfway through my artistic endeavours I heard a gentle tapping on the roof of our monstrous gazebo. You guessed it…..our friend the rain had decided to follow us down the valley and say hello. It must have realised its little taps were not forceful enough to stop play and proceeded to empty the heavens down onto the field below.
I could see fellow stall holders rushing to cover their precious cargo with anything they could find. Here under my gazebo I felt rather on the smug side. It then occurred to me that no matter how dry my gorgeous goodies were…..without any customers I was effectively as useful as a chocolate teapot .
So after all that time preparing the stall……..we then had the job of packing it all away and taking down the mighty gazebo. No customers…..no sales…..
As much as I adore the summer time, with the light nights and maybe the prospect of a few hot days…right now my business yearns for the security of the autumn/winter events in lovely warm rooms with central heating and maybe a bar….
Italian Delights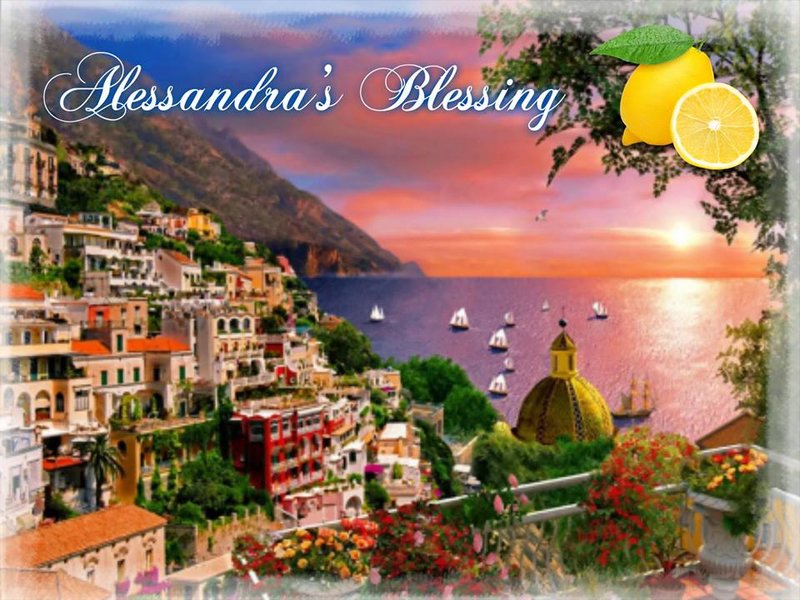 I was incredibly lucky to be able to have a commissioned bespoke soap made up to honour the memory of my late mother.
My wonderful mum Sandra died from Leukaemia on 24th December 2010. My world has become a sadder place since that moment.
Of all the places she had been in the world Sorrento and the Amalfi Coast remained very precious. She always wished to see Positano once last time but never got the chance.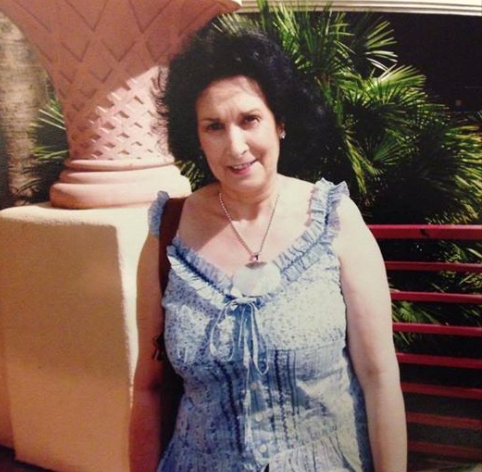 This is the true essence of the Amalfi Coast captured in a soap. Amalfi lemons and oranges add an uplifting zest, combined with mediterrean herbs and a blast of sea salt.
Picture yourself relaxing in picturesque Positano or wandering the streets of upscale Capri. The scent of the lush greenery hits your senses as it drifts on the gentle breeze. The spirit and smell of the true Southern Italy.
Bath Time Olympics – Mum Vs Child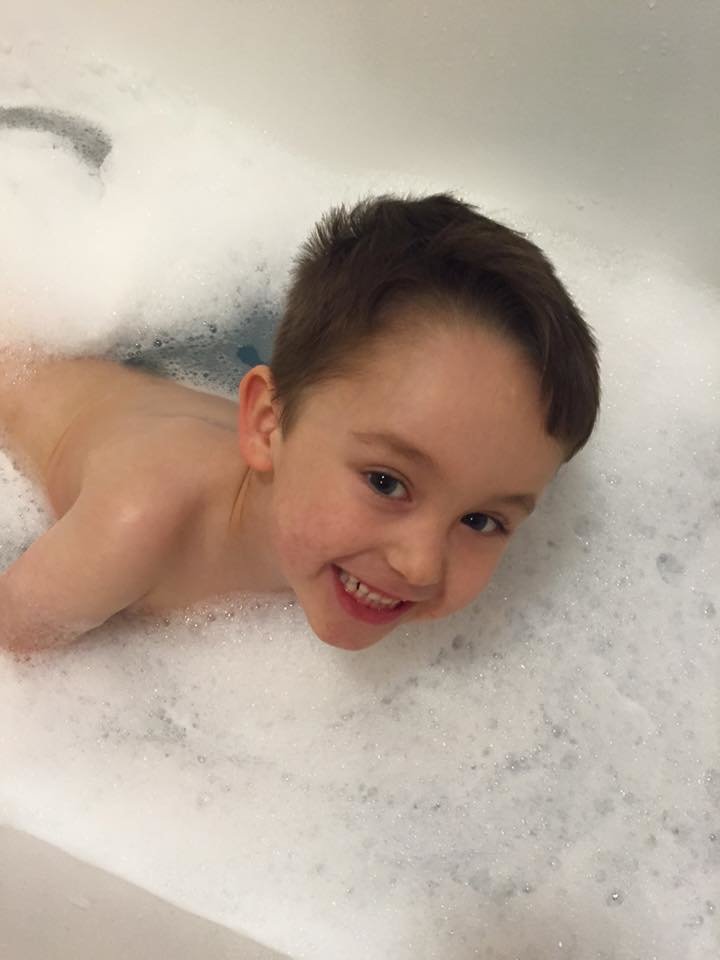 Every mum out there knows this scenario very well.
Bath time usually sends a shiver of fear running down most parents spine. It usually consists of refusing to get undressed. Screaming the temperature is too hot or too cold. Tantrums and tears galore.
But at Bubblicious we have a way to get those little cherubs in the water without a murmur.
Our amazing bath bombs are SLS and paraben free. This means that they are kind to skin, even the most sensitive. All our bath bombs are recommended for children ages 2 years and upwards. Just in time for those terrible twos……..
We have an amazing range of scents to suit every child's taste. From Candy Floss, Bubblegum Pop and Sparkly Unicorn to delight the all fairy princesses, to Peanut Butter Fudge and Cookie scents for your little price. We also have a limited edition Wonderland range on sale at present that any pre teen girl would adore.
Bath time was such a chore with our delightful bundle of trouble until I formed Bubblicous. Apart from his hatred of water he also suffers with Eczema. His bath times were very boring consisting of plain water or a well known emollient based bath milk.
The delight of his face when he sampled his first bath bomb (Blueberry I believe) was priceless. He didn't want to come out. Now bath times are a complete joy. He chooses his own bath bomb for each bath and delights in the colours and smells. Every bath time is different. The only trouble now is getting him out…….